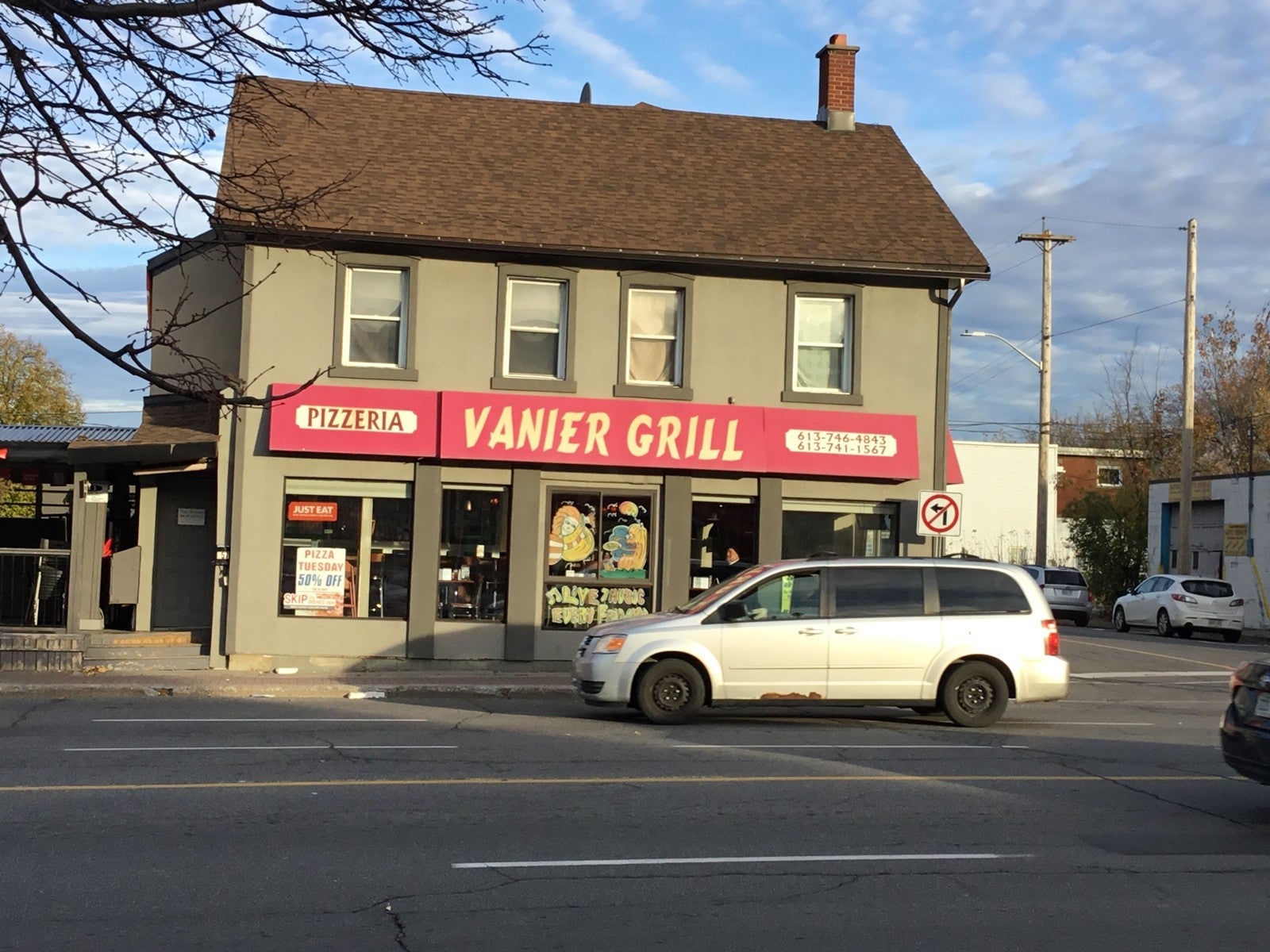 Going out for breakfast is a daily ritual for me.
Some days I share the meal with friends. Often I go solo and enjoy some peace before my busy day begins. I decided to review the local breakfast scene in a weekly blog, mixing old favourites with new finds. None of the places is perfect, but each one offers something unique.  To keep an even playing field from week to week, I will always order the same breakfast, two medium poached eggs, sausages well done, potatoes, rye toast and coffee.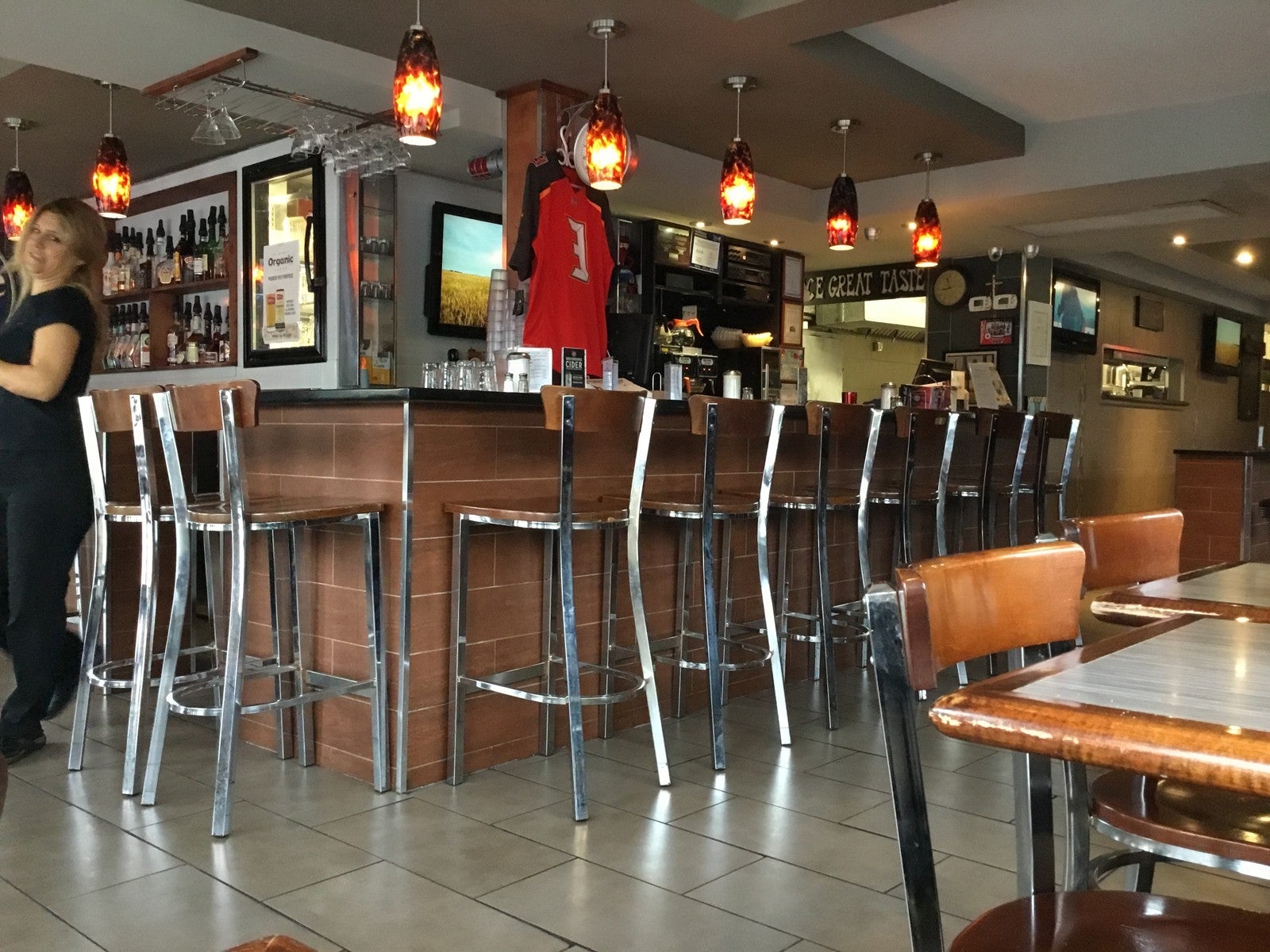 Today I went to a familiar place, The Vanier Grill at 159 Montreal Road.
 I have been going to this diner for many years, 
not because the food is great or the decor is outstanding (though it has had some nice renovations over the last decade). I go because the waitress is bright, friendly and treats me like an old friend. I suggest you go from Thursday through Sunday after 9am to get the great service she provides.
The place is clean and bright with TV's on the walls and exceptionally clean washrooms. The clientele are mainly locals.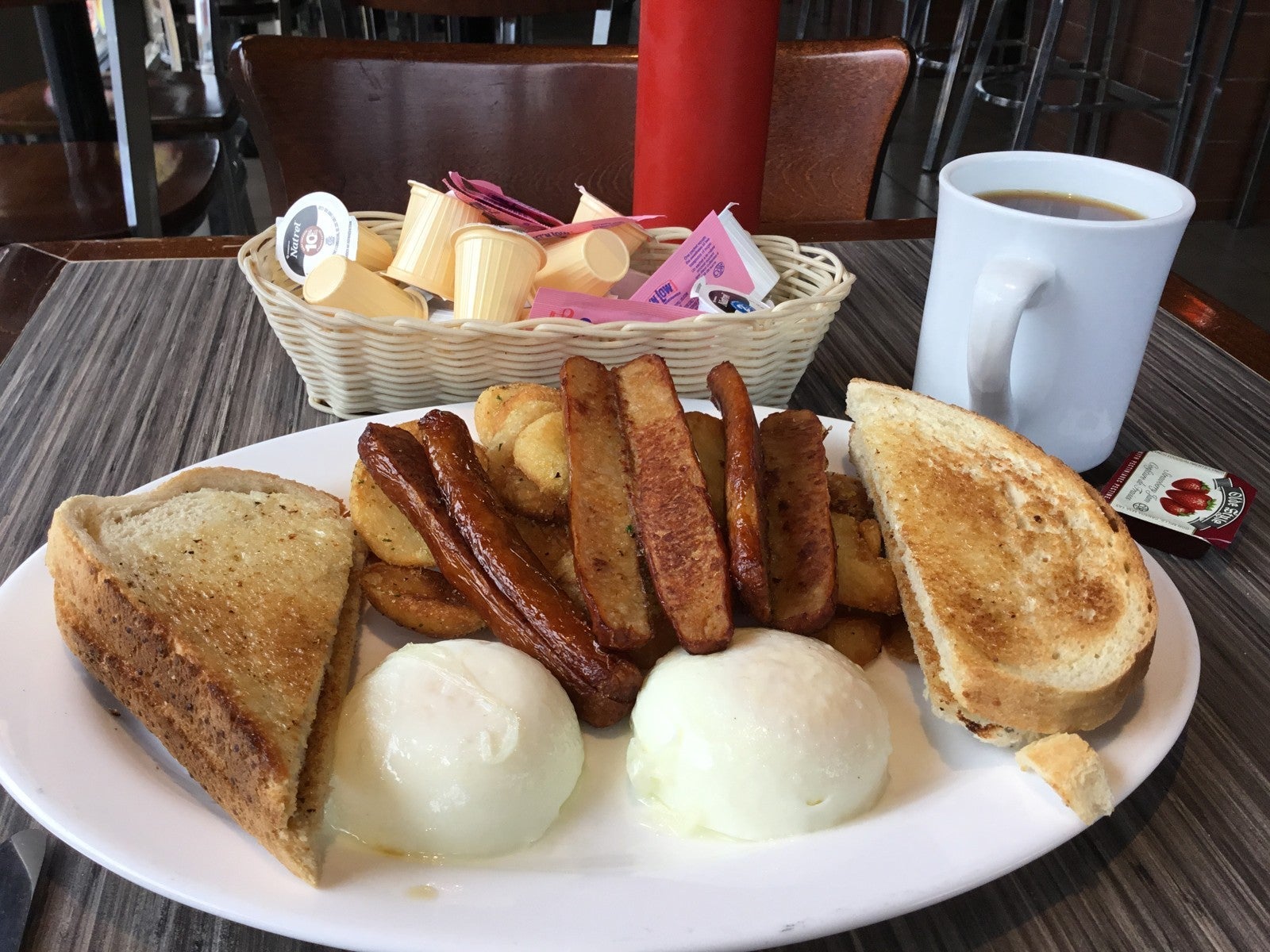 Poached eggs are only available on the weekend. Today the eggs were perfect, the sausages split and fried as ordered but the toast was soggy. I don't like the way they make their potatoes, cut crossways with a sprinkling of spice. I find them soggy, tasteless and unappealing but that might just be a personal preference. The coffee was mediocre. I will continue to visit the Vanier Grill but in future I will pass on the potatoes. 
My bill for breakfast including coffee, taxes and a 15 per cent tip came to $10.72. Then add 50 cents for using a debit card (only place I have ever gone that charges this extra fee) and the total bill came to $11.22. 
Now it is time to rate the Vanier Grill ...
Price: 6 (debit surcharge bugs me)
Over all Score = 7 out of 10
... I recommend you try out the Vanier Grill from Thursday to Sunday after 9am.
 Modestly recommended, mostly for the friendly staff.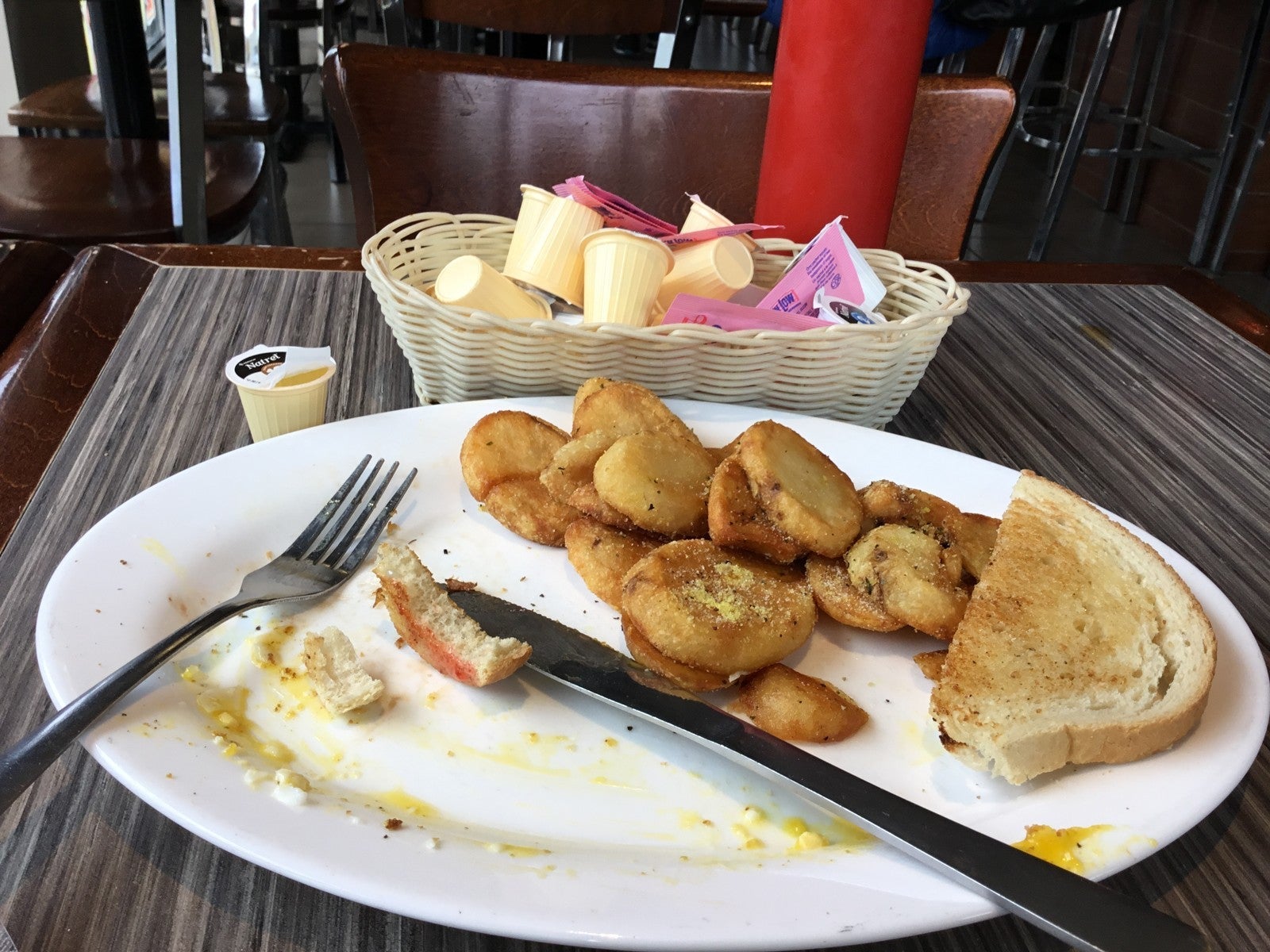 Soggy potatoes...