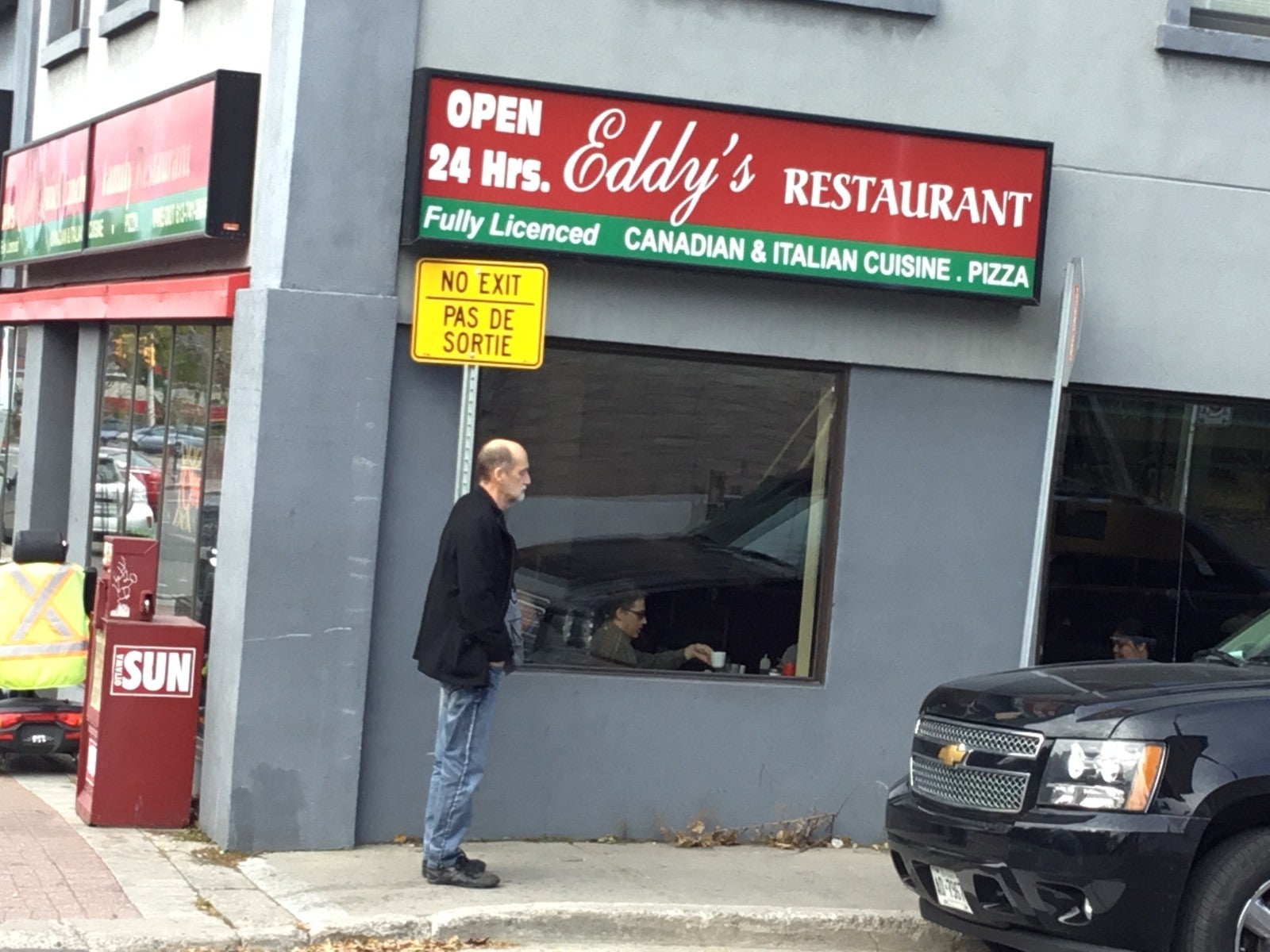 Going out for breakfast is a daily ritual for me.  Some days I share the meal with friends. Often I go solo and enjoy some peace before my busy day begins. I decided to review the local breakfast scene in a weekly blog, mixing old favourites with new finds. The places are never perfect, but each one offers something unique.  To keep an even playing field from week to week, I will always order the same breakfast, two medium poached eggs, well-done sausages, potatoes, rye toast, and coffee.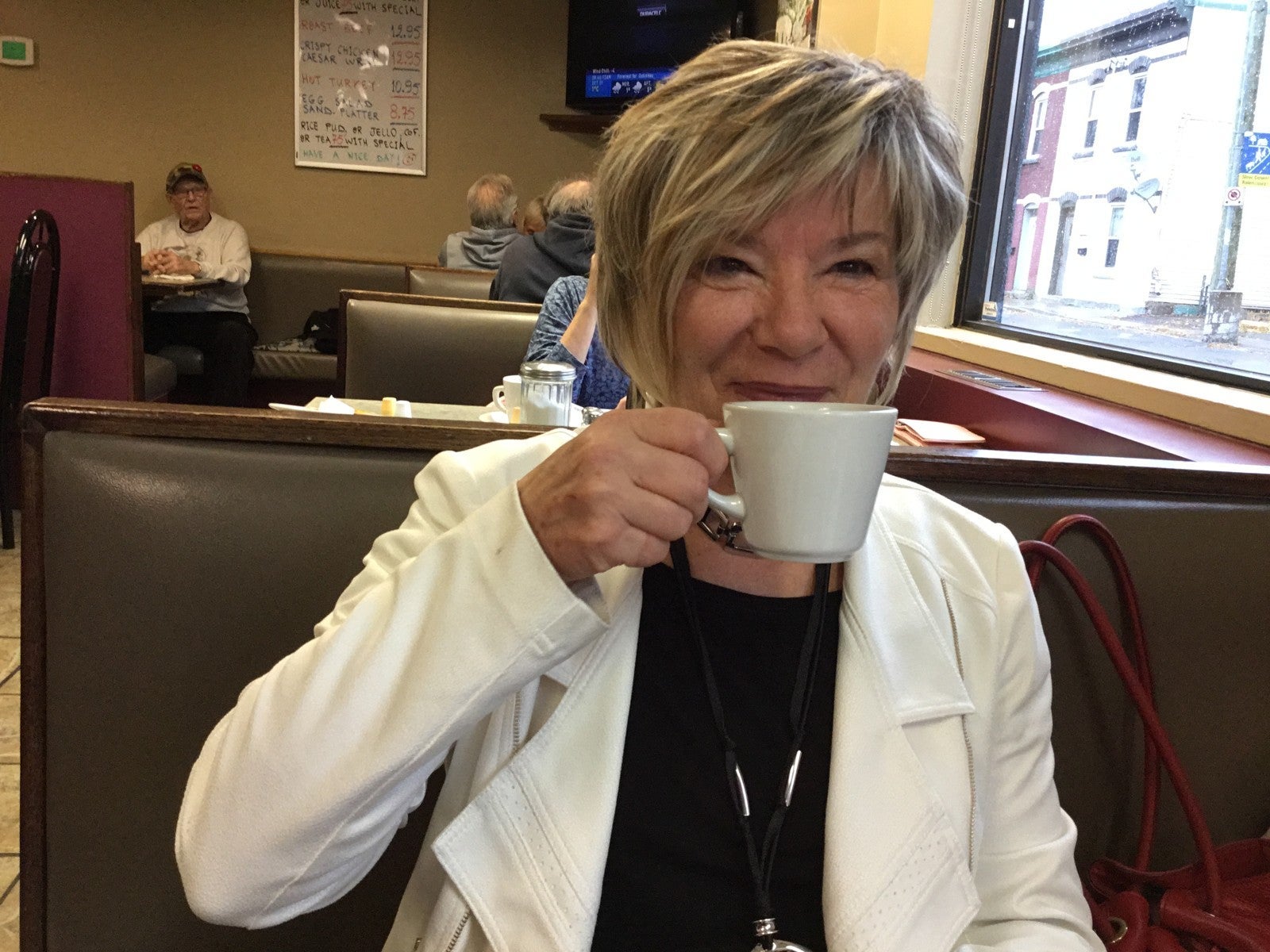 Today I went for Breakfast with my friend Sharon at one of her favourite breakfast places. Eddy's Quick Lunch at 179 Montreal Road in Vanier. Just a few doors east of the Vanier Grill.  I ordered my regular breakfast, as an extra I asked for fried onions with my potatoes. Sharon ordered the same but with crisp bacon. 
The service was great, we hardly sat down and the cheerful waitress was there, brought us coffee and the breakfast ritual began.  Eddy's was clean but very dated, some of the booths were patched with tape and the place could use a new paint job and flooring.  However, it was the kind of place I like to spend Saturday mornings at. The washrooms were both clean and well stocked.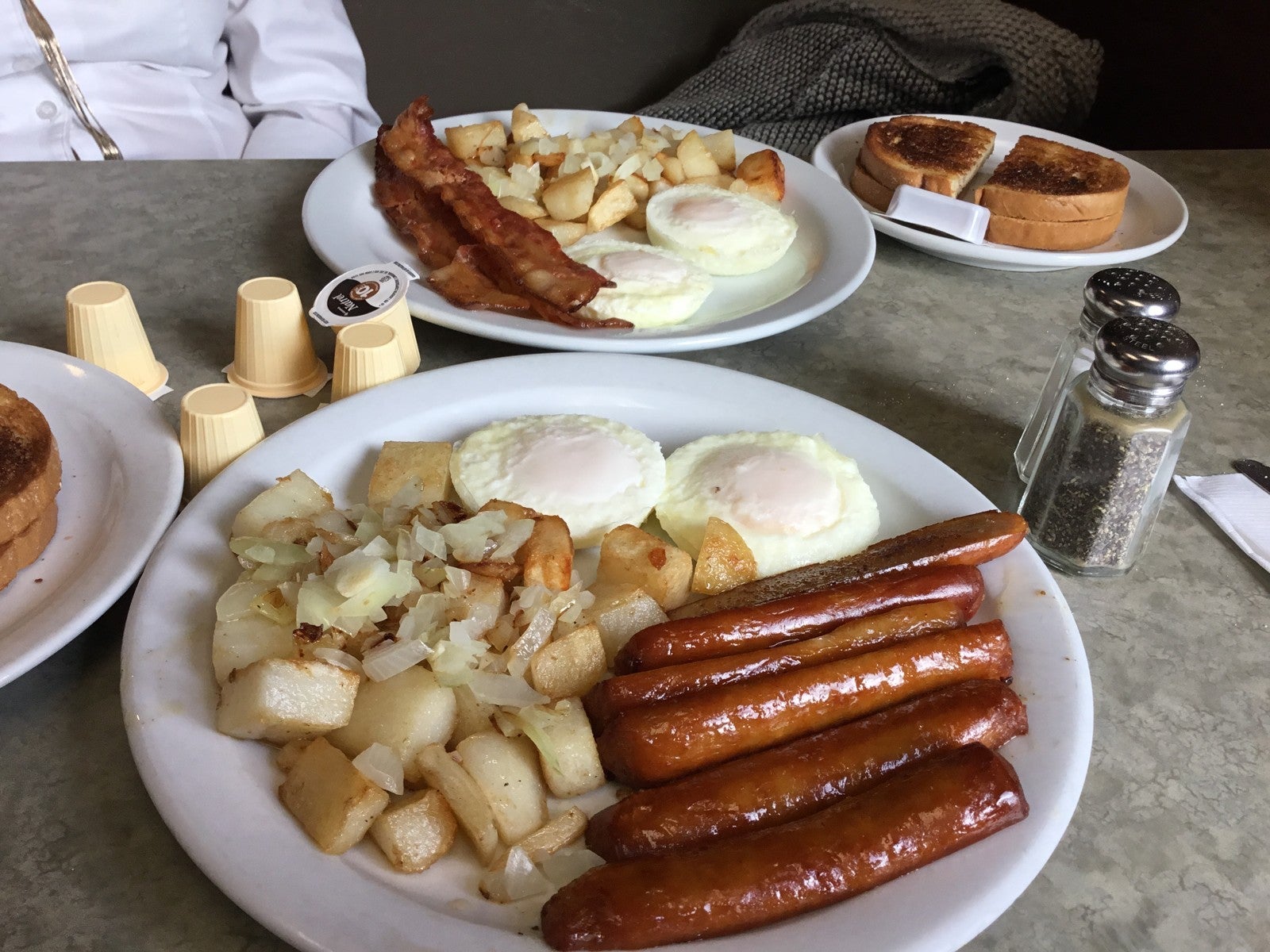 The food arrived and it was perfect, everything looked and tasted great.  The onions with the potatoes were a tasty addition. The place was quite full and people were all reading papers, talking to each other and generally having a nice time.  I would say Eddy's is the best of the Vanier eating establishment.  It was clear that the patrons really felt at home here.
I was happy with my regular meal choice, however, Eddy's does have a large and varied menu.  Plain omelets start at $5.95 and of course, the sky's the limit, extras include bacon, cheese, green peppers, ham, mushrooms, tomatoes, and even turkey.  Three pancakes or french toast with bacon, ham or sausages is $10.95.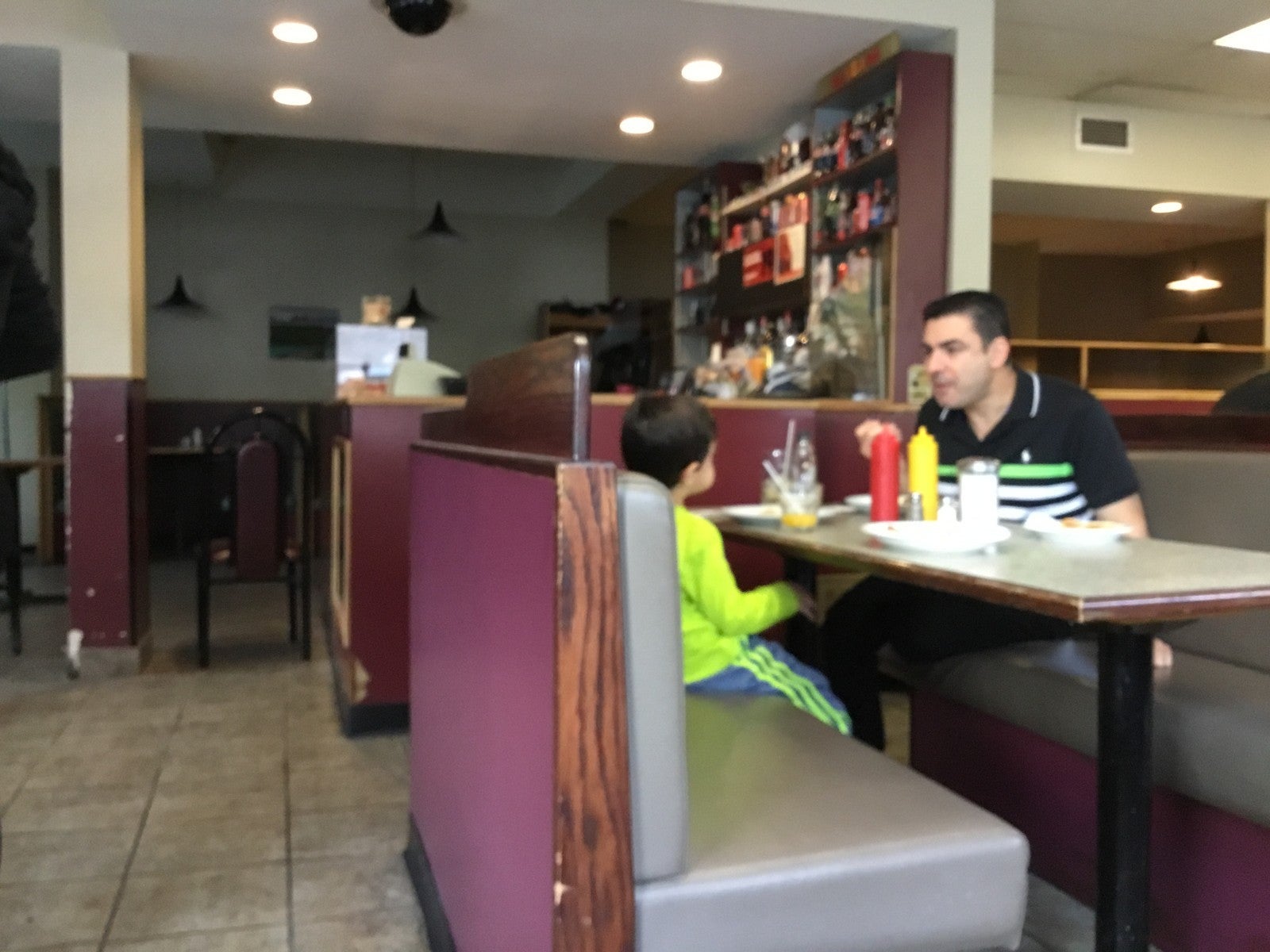 The total bill for the two of us came to under $20.00 including tax and a 15% tip.  For comparison purposes, I will cut that in half.  My meal alone was $9.60 all in.  Anytime you can have a great breakfast for under ten buck you know you have found a keeper.
*NOTE*  
The coffee comes in a very, very small cup, the first coffee and refill is included with the Breakfast Special after that each small cup is $1.00.  
Let's rate Eddy's Quick Lunch!
Service: 9
Price: 10 (under $10.00 will always get a 10)
Over all Score = 7.8 out of 10...
I highly recommend that you go to Eddy's for breakfast, you will like it. Remember, extra coffee is expensive.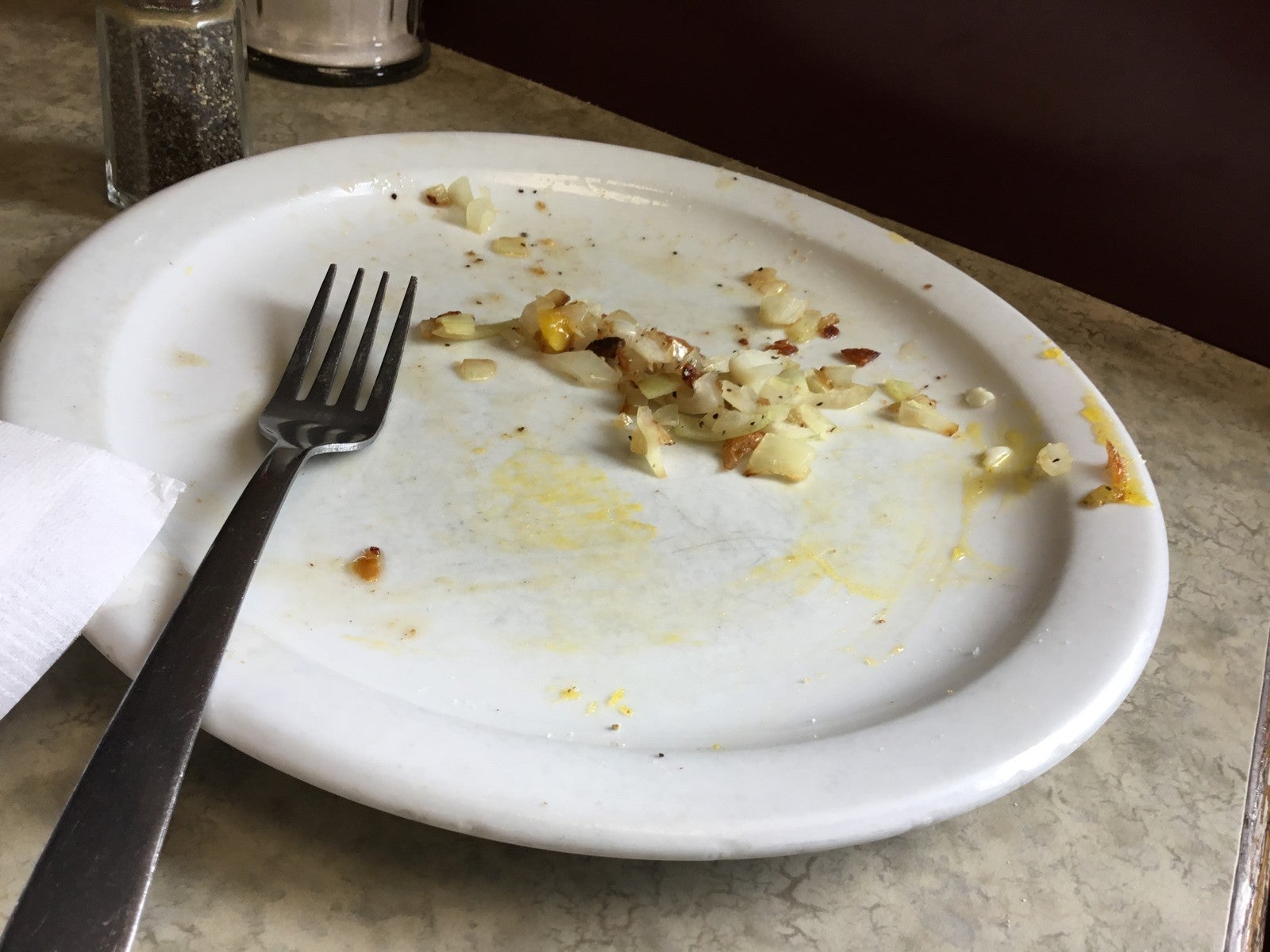 Just a few onions left on my plate!