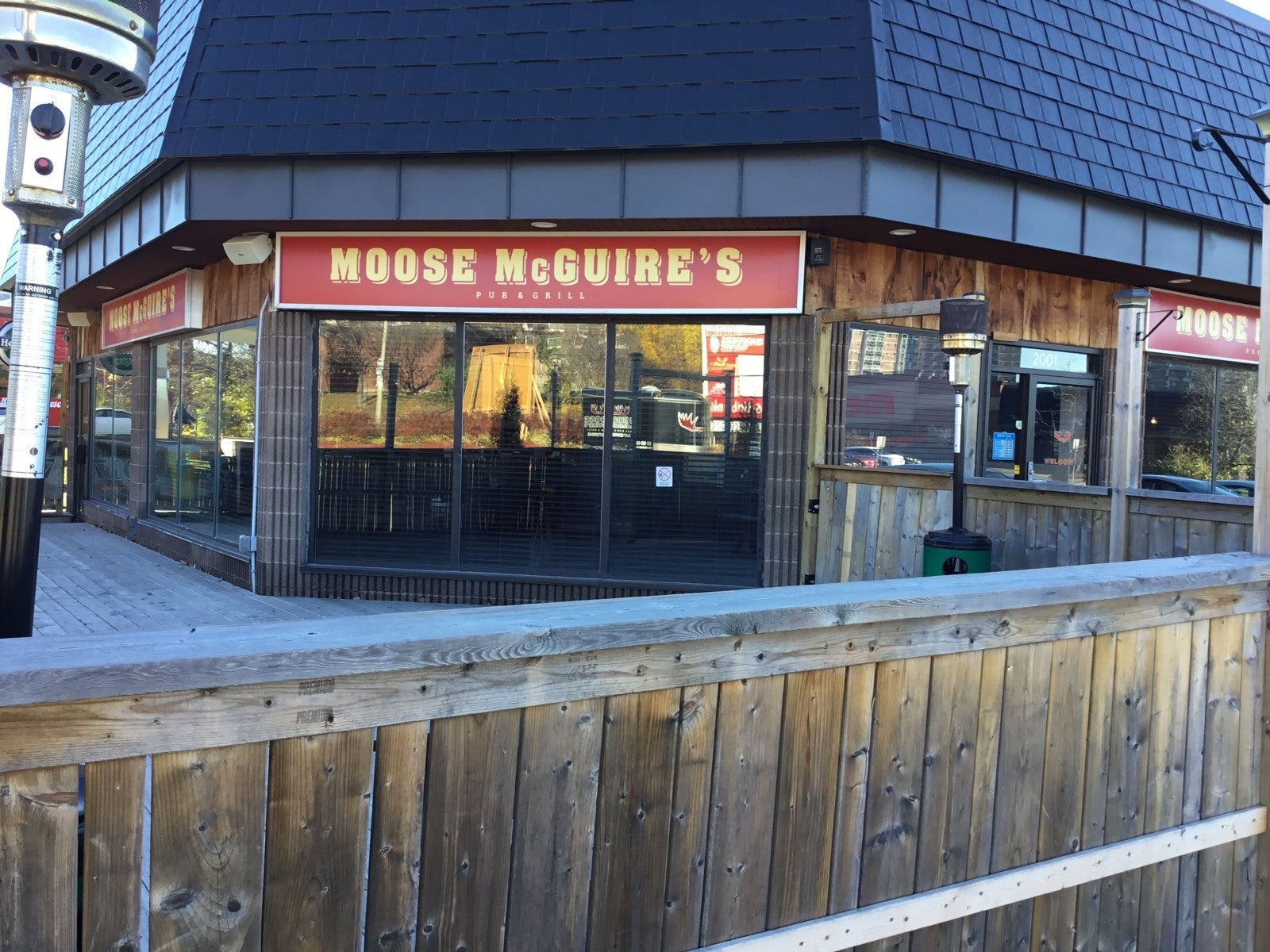 Going out for breakfast is a daily ritual for me.  Some days I share the meal with friends. Often I go solo and enjoy some peace before my busy day begins. I decided to review the local breakfast scene in a weekly blog, mixing old favourites with new finds. The places are never perfect, but each one offers something unique.  To keep an even playing field from week to week, I will always order the same breakfast; two medium poached eggs, well-done sausages, potatoes, rye toast, and coffee.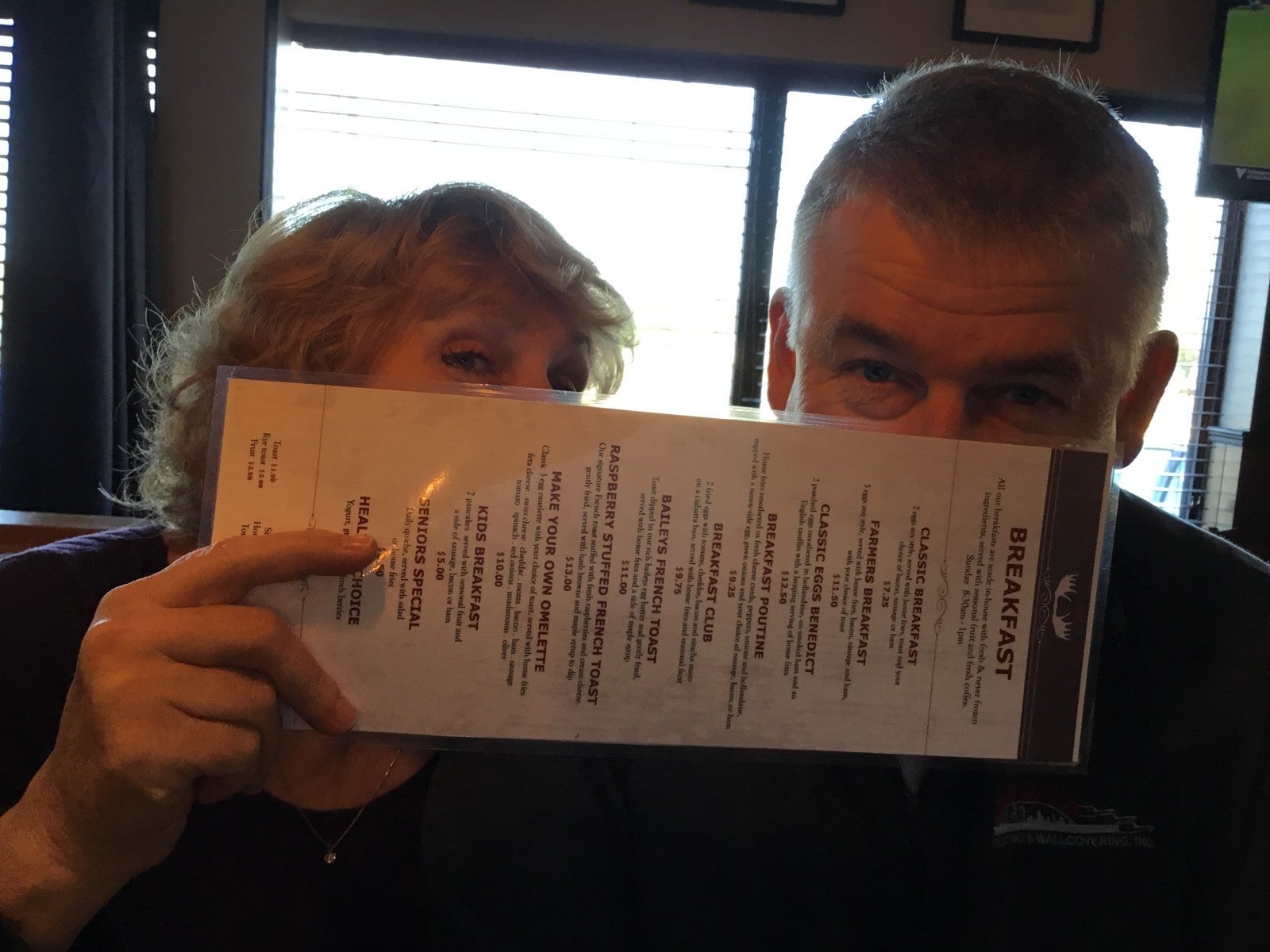 I met two of my best friends for breakfast, Karl and Anne.  We met about 15 years ago at a diner in an industrial park off Walkley Road.  We started sitting together and 15 years later we are still breaking bread and seeking great breakfast places together.
Today we met at Moose Mcguire's, located at 3320 McCarthy Road in Hunt Club. We chose a booth and ordered coffee. From that point on the service proved so slow it seemed like a slow motion movie scene.  Despite the restaurant being close to empty it took over 50 minutes for our food to arrive. After our first cup of coffee, the waitress disappeared for 20 minutes.  
"You should get your coffee Intravenously," she said when she returned. None of us thought that was funny.  Then she was gone for another 20 minutes.  We were on our third coffee and still no sign of our food.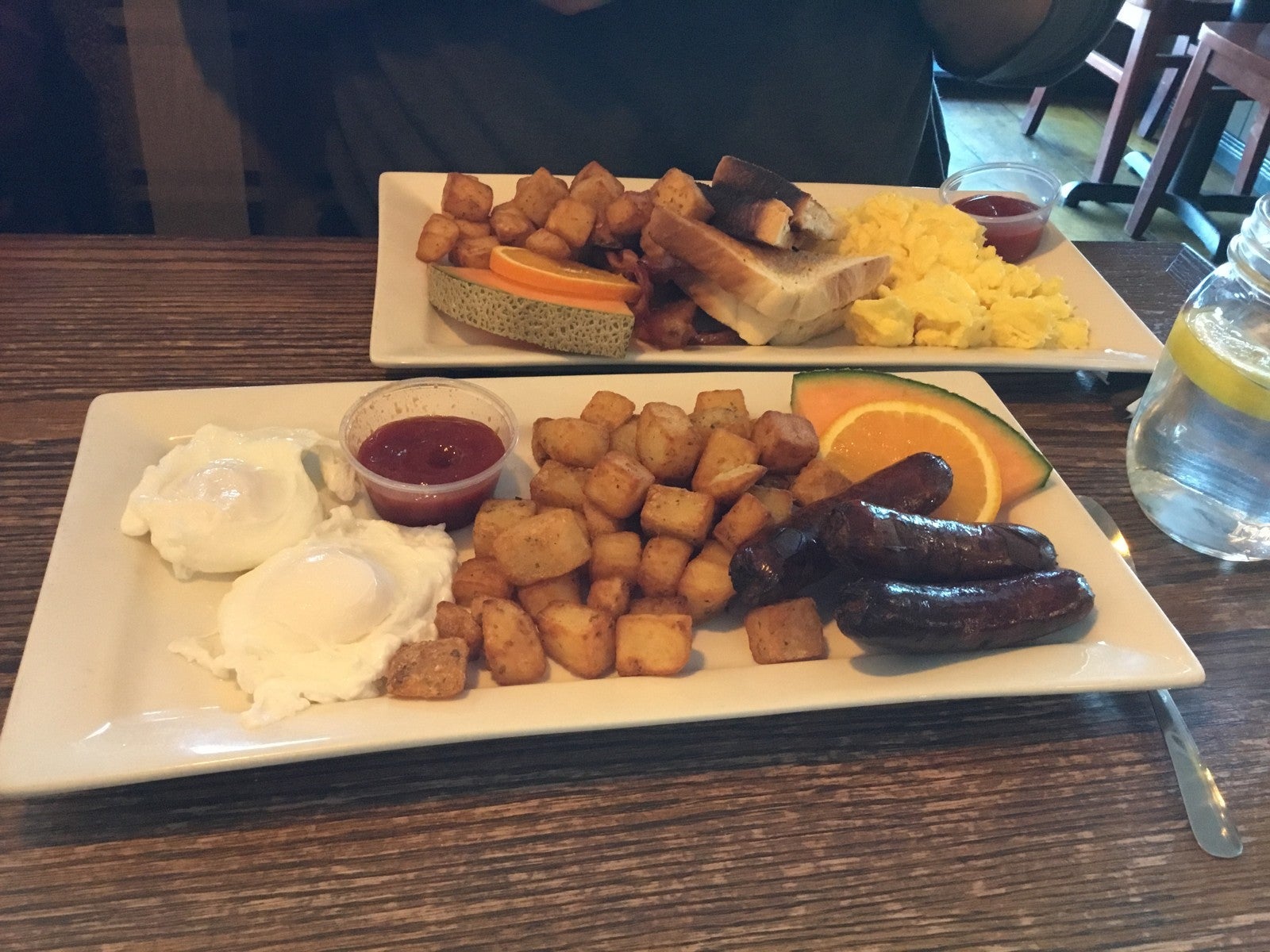 Breakfast finally arrived. My eggs were cooked the way I like them, but the taste of vinegar was overwhelming. I understand that a few drops of vinegar keeps the eggs together but the cook had used way too much. It dripped off the eggs and soaked into the potatoes, making them taste like vinegar too. Ick! The toast and sausages were fine.
Other items on the menu included Classic Eggs Benedict for $12.50, Raspberry Stuffed French Toast for $13.00 and a Healthy Choice Breakfast (yogurt, granola and fresh berries for $8.00).  
The total bill for three people was $28.26 including tax and tip, well under the $10.00 threshold.  
Let's rate Moose Mcquire's
Food: 5 (the vinegar drenched eggs and deep fried potatoes were not great)
Price: 10 (under $10.00 will always get a 10)


Overall Score = 6.3 out of 10... 

I recommend that you give Moose Mcquire's a pass for breakfast. Let's face it, service is everything and this place had none.