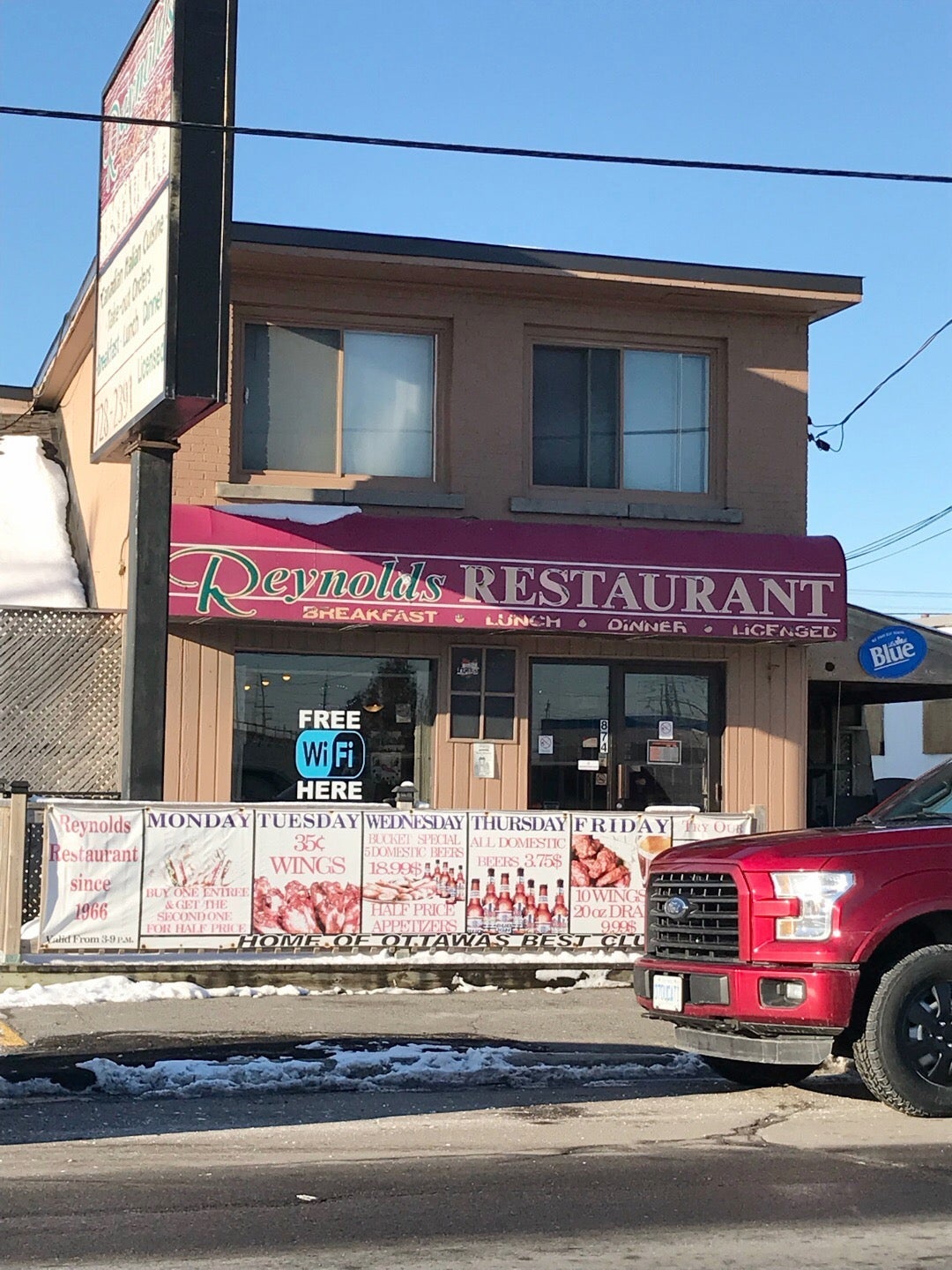 Going out for breakfast is a daily ritual for me.  Some days I share the meal with friends. Often I go solo and enjoy some peace before my busy day begins. I decided to review the local breakfast scene in a weekly blog, mixing old favourites with new finds. The places are never perfect, but each one offers something unique.  To keep an even playing field from week to week, I will always order the same breakfast; two medium poached eggs, well-done sausages, potatoes, rye toast, and coffee. 
I recently met my two best breakfast friends at Reynolds Restaurant at 874 Clyde Avenue.  This is a family owned restaurant that has been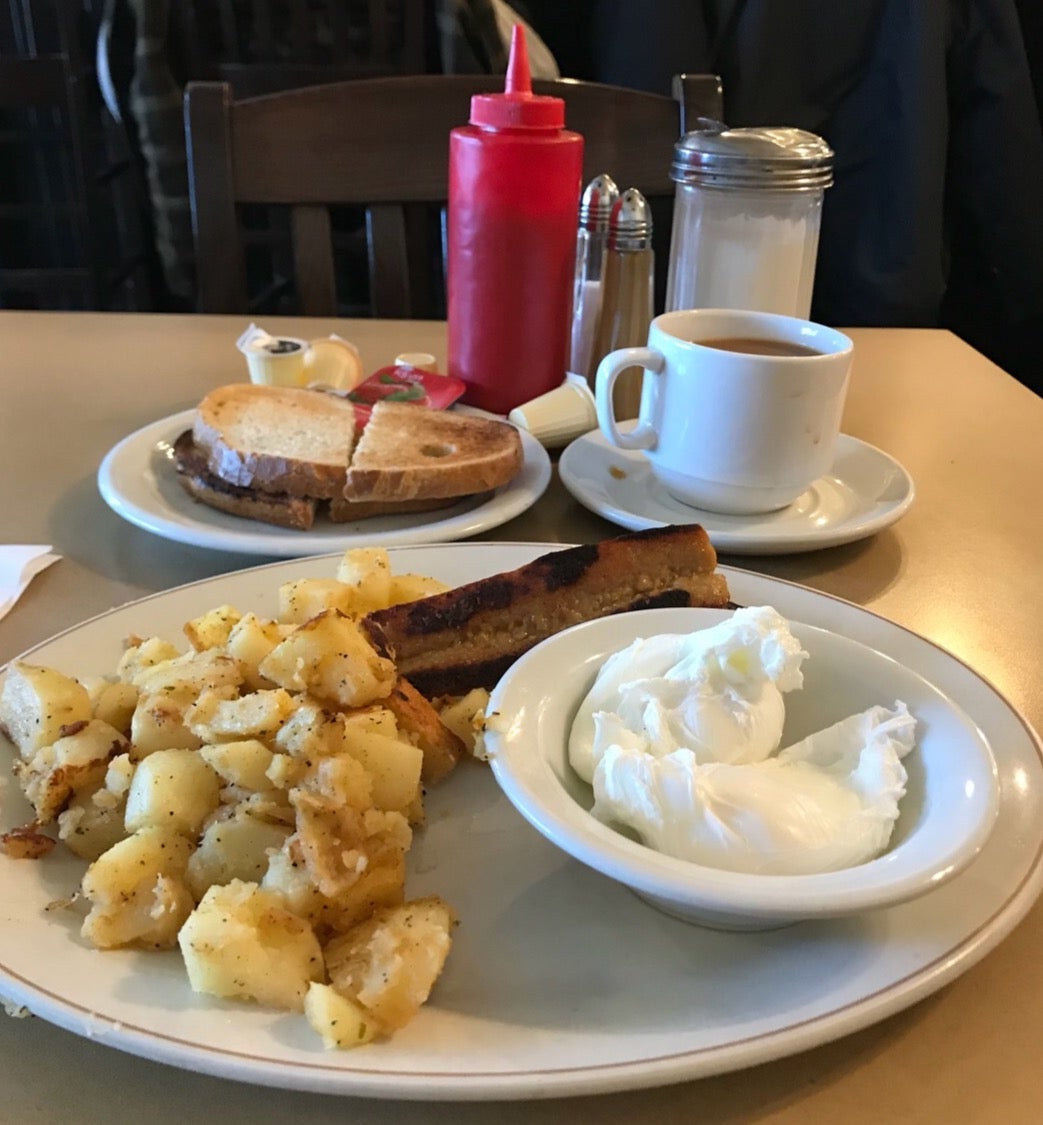 feeding the community for over 50 years.  The place was quite large with many free-standing tables and chairs. When we arrived around 9am the place was full, always a good sign.  The two servers were obviously part of the family and experts at keeping the customers happy. They were quick with refills and took the time to say hello with a welcoming smile.
Karl ordered scrambled eggs, crisp bacon, rye toast, and pan-fried potatoes.  Anne opted for two eggs over medium, sausages, rye toast, and pan-fried potatoes. I ordered my regular.  I liked the fact that the potatoes were real pan-fried. You could have them deep fried if you preferred. Everything on the menu was very well priced including the most expensive item, two eggs with New York steak for $13.95. Omelets ranged in price from $6.75 for the Plain Omelette to $10.75 for the Italian Omelette.  Four waffles, three pancakes or three French toast were all priced at $7.50.  And how very Canadian, they had Breakfast Poutine, savoury deep-fried home-fries with cheese curds, smothered with hollandaise sauce or gravy for $6.95.


The smiling server didn't let our coffee cups go dry and breakfast arrived quickly. Everything was cooked perfectly and there was lots of food.  I thought they gave me too many pan-fried potatoes but I managed to eat them all. Everything was so good I felt like licking my plate at the end.
This turned out to be the best breakfast to date in my quest for the best breakfast place in Ottawa.  
The total bill for the three of us came to $25.99 including tax and tip.  Do the math, that's only $8.66 each, all in.
Let's Rate Reynolds Restaurant at 874 Clyde Avenue.
Service: 10
Coffee: 9 (they were always there to refill your cup)
Price: 10 (always a 10 when the bill is under $10 per person)
Overall Score = 9.0 out of 10... 
I recommend that you tell everybody you know to go Reynolds Restaurant for breakfast. Again, it comes down to service. This time the service was outstanding.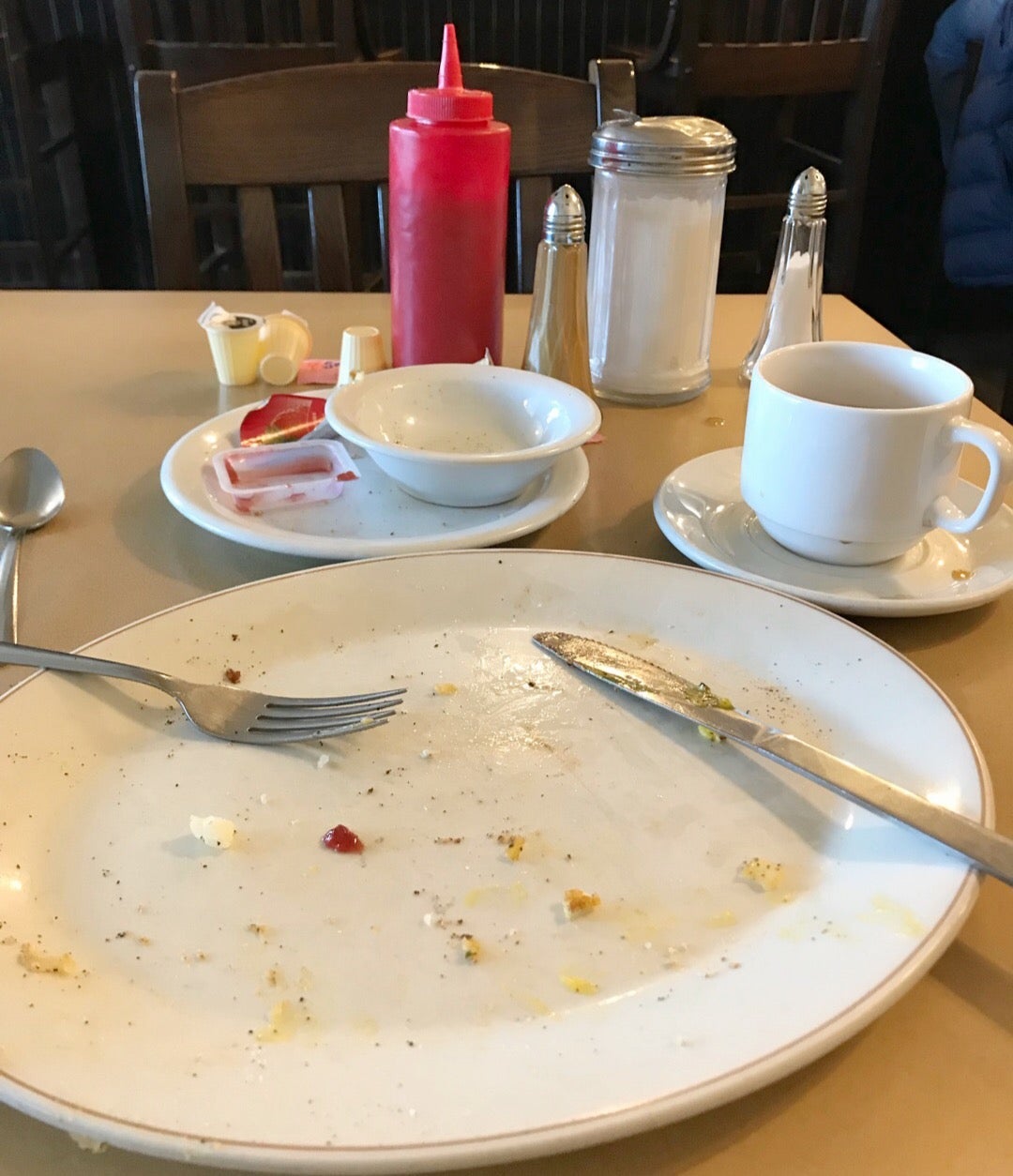 6