CLOSED - CLOSED - CLOSED -  CLOSED - CLOSED 
Going out for breakfast is a daily ritual for me.  Some days I share the meal with friends. Often I go solo and enjoy some peace before my busy day begins. I decided to review the local breakfast scene in a weekly blog, mixing old favourites with new finds. The places are never perfect, but each one offers something unique.  To keep an even playing field from week to week, I will always order the same breakfast; two medium poached eggs, well-done sausages, potatoes, rye toast, and coffee.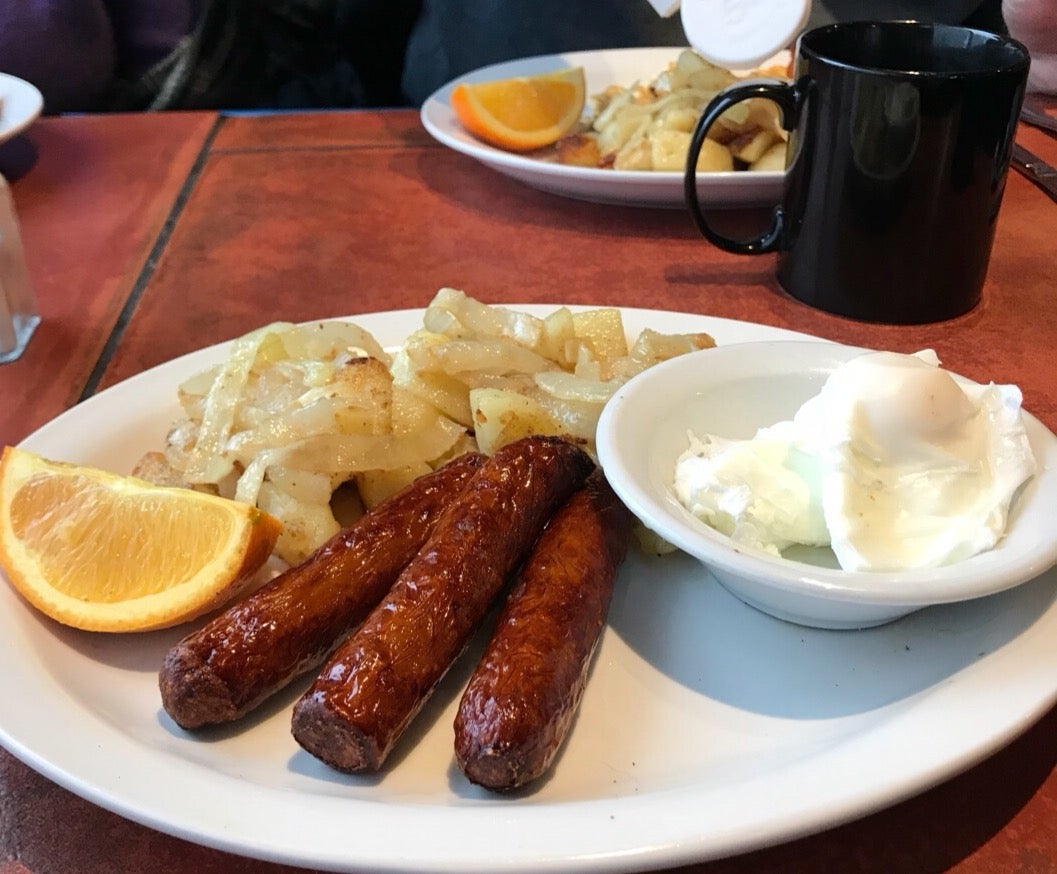 Sunday morning I met up with my best breakfast friends Anne and Karl.  We visited Koda's Family Diner and Pizzeria at 1577 Laperriere Avenue last week and loved it so much we came again.
This is a great place to sit and talk about the past week and discuss future plans while enjoying a great breakfast.  The coffee is good and plentiful, every seat is a booth and the owners make you feel like old friends.  
We ordered our usual breakfasts. Anne had eggs over medium, sausages, toast and home fries with onions. Karl had the same but with scrambled eggs. The potatoes were fried to perfection and laced with onions.  I have realized that the quality of the service and the fried potatoes are the most important pieces of the breakfast puzzle.  
Our food arrived quickly and it was PERFECT!  My eggs were poached to perfection without a hint of vinegar.  Anne and I both think the sausages are the best in town.  Karl ordered the sausages but he is really a bacon guy.  Everything about this place is homey,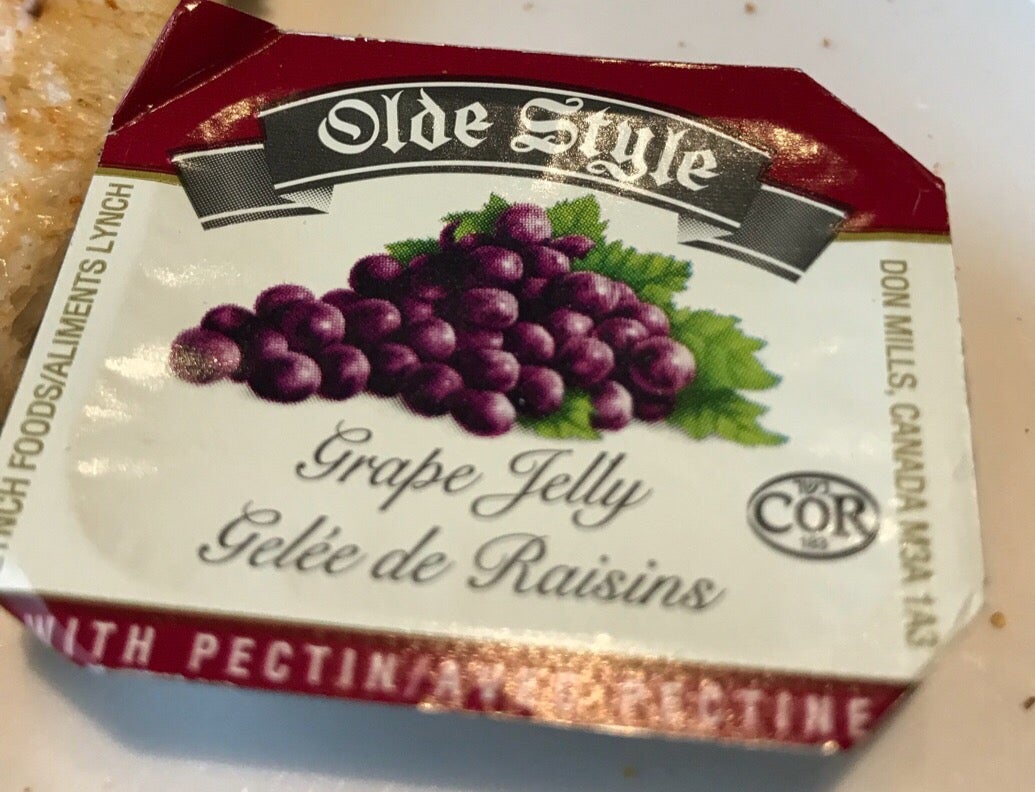 friendly and nice.  The service was second to none, maybe because the server was also the owner.  One more thing that stands out is the grape jelly. This condiment is standard fare in the West, but rarely makes an appearance in Ottawa.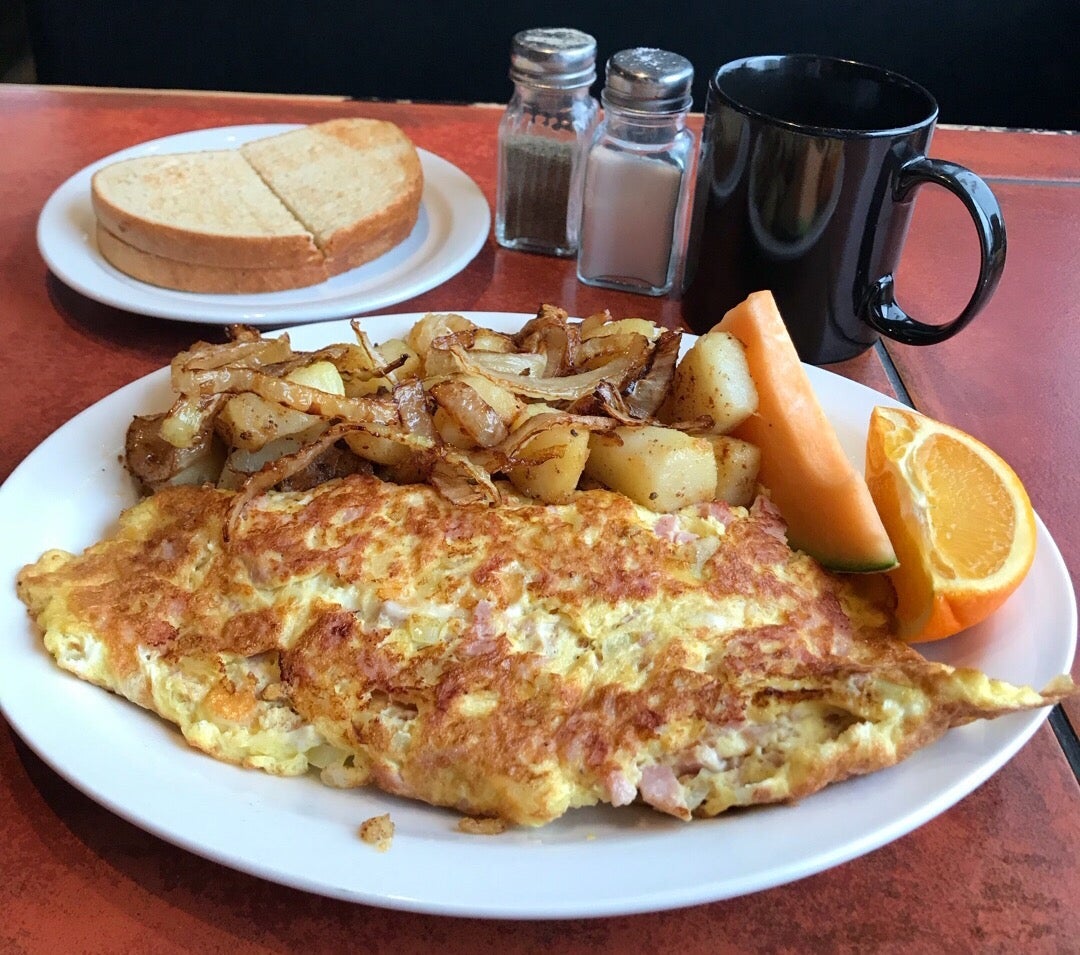 Koda's has a variety of affordable choices on the menu.  Steak and eggs are $13.95, smoked meat and eggs are 12.99 and three pancakes or French toast are $7.99. They also make a great Western Omelette.
The bill came to $25.77 for the three of us.  Add tax and tip and we squeaked in under our ten dollars per person threshold. What a great time we had eating, talking, drinking coffee and celebrating our discovery of this wonderful breakfast spot for only $9.88 each ...all in.


Let's Rate Koda's Family Diner at 1577 Laperriere Avenue.
Service:10
Price: 10 (always a 10 when the bill is under $10 per person)


Overall Score = 9.2 out of 10.  
I strongly recommend that you try Koda's.  All you have to bring is a good company to share a perfect home-cooked meal.