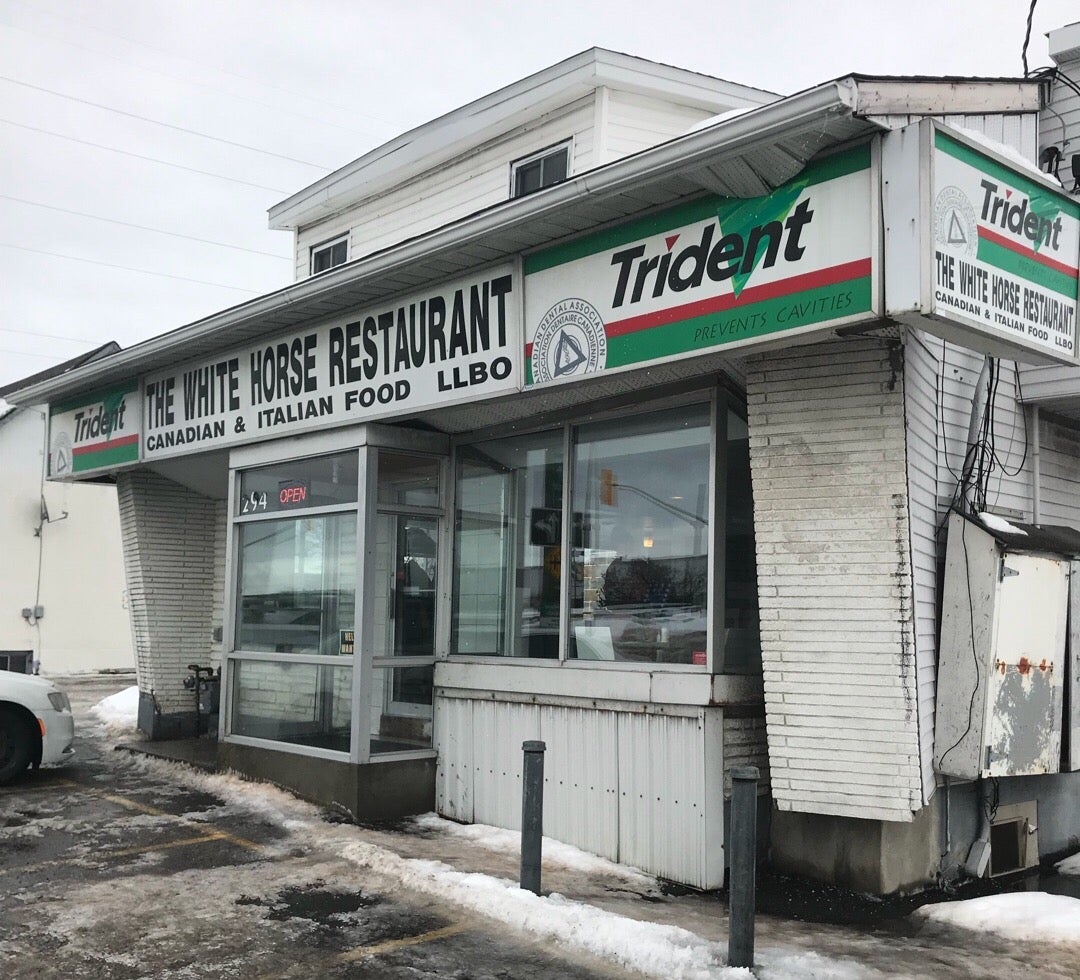 Going out for breakfast is a daily ritual for me.  Some days I share the meal with friends. Often I go solo and enjoy some peace before my busy day begins. I decided to review the local breakfast scene in a weekly blog, mixing old
favourites
with new finds. The places are never perfect, but each one offers something unique.  To keep an even playing field from week to week, I will always order the same breakfast; two medium poached eggs, well-done sausages, potatoes, rye toast, and coffee. 
I decided to go back to an old favorite of mine and it was even better than I remembered. My choice this week was

The White Horse at 294 Tremblay Road

.  I talk a lot about great service as the number one pillar of a great breakfast, and

Tuesday to Friday

Sue* the waitress gives the best service in town.
As usual, I ordered medium Poached Eggs, well-done sausages, fried potatoes, and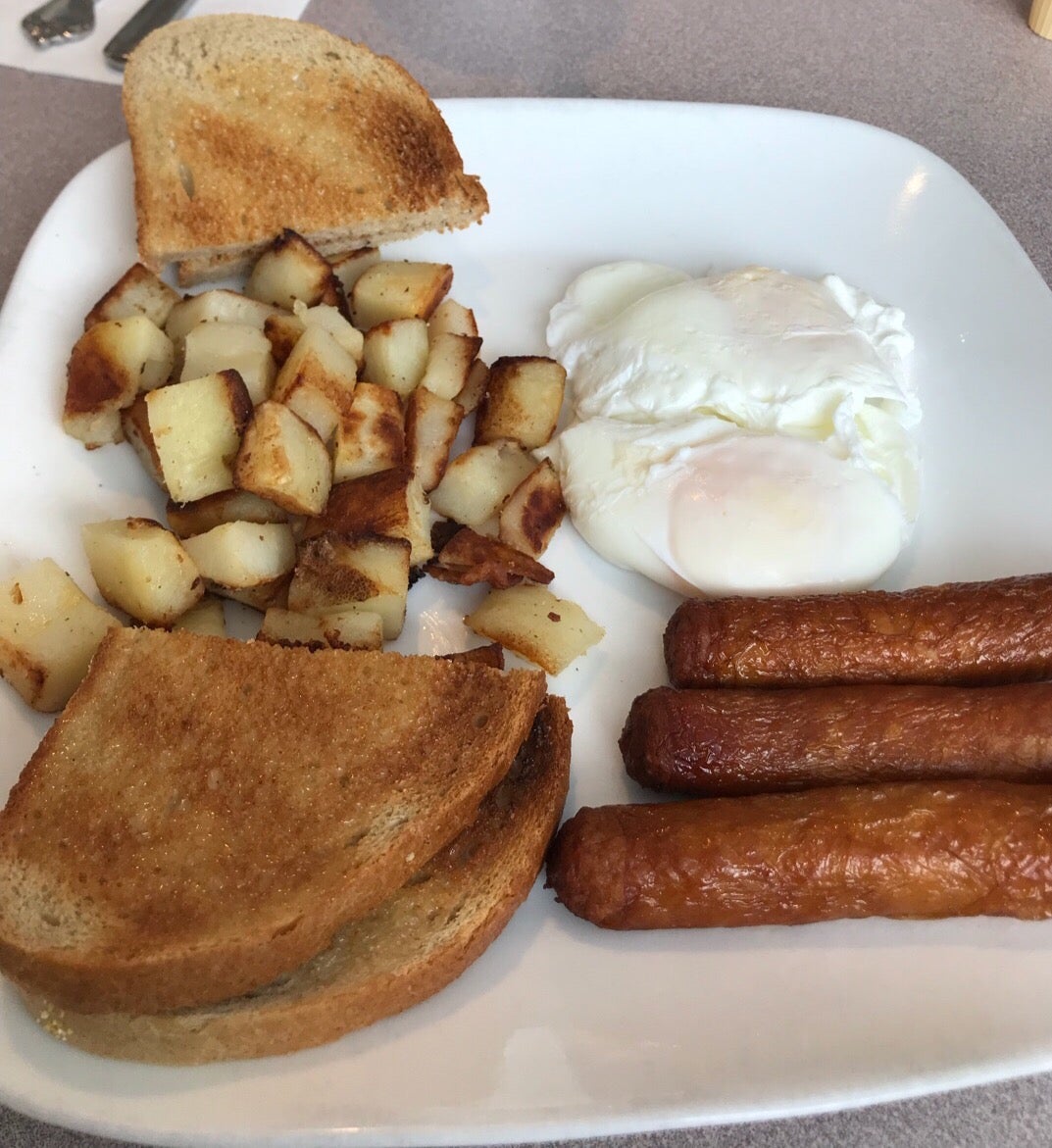 rye toast.  My order came quickly and everything was cooked to perfection.  I must add that to date the White Horse makes the best-poached eggs by a mile. The coffee was great tasting and plentiful, I especially like the way Sue opens the creamers and pours the cream into my coffee for me. Nice touch for sure.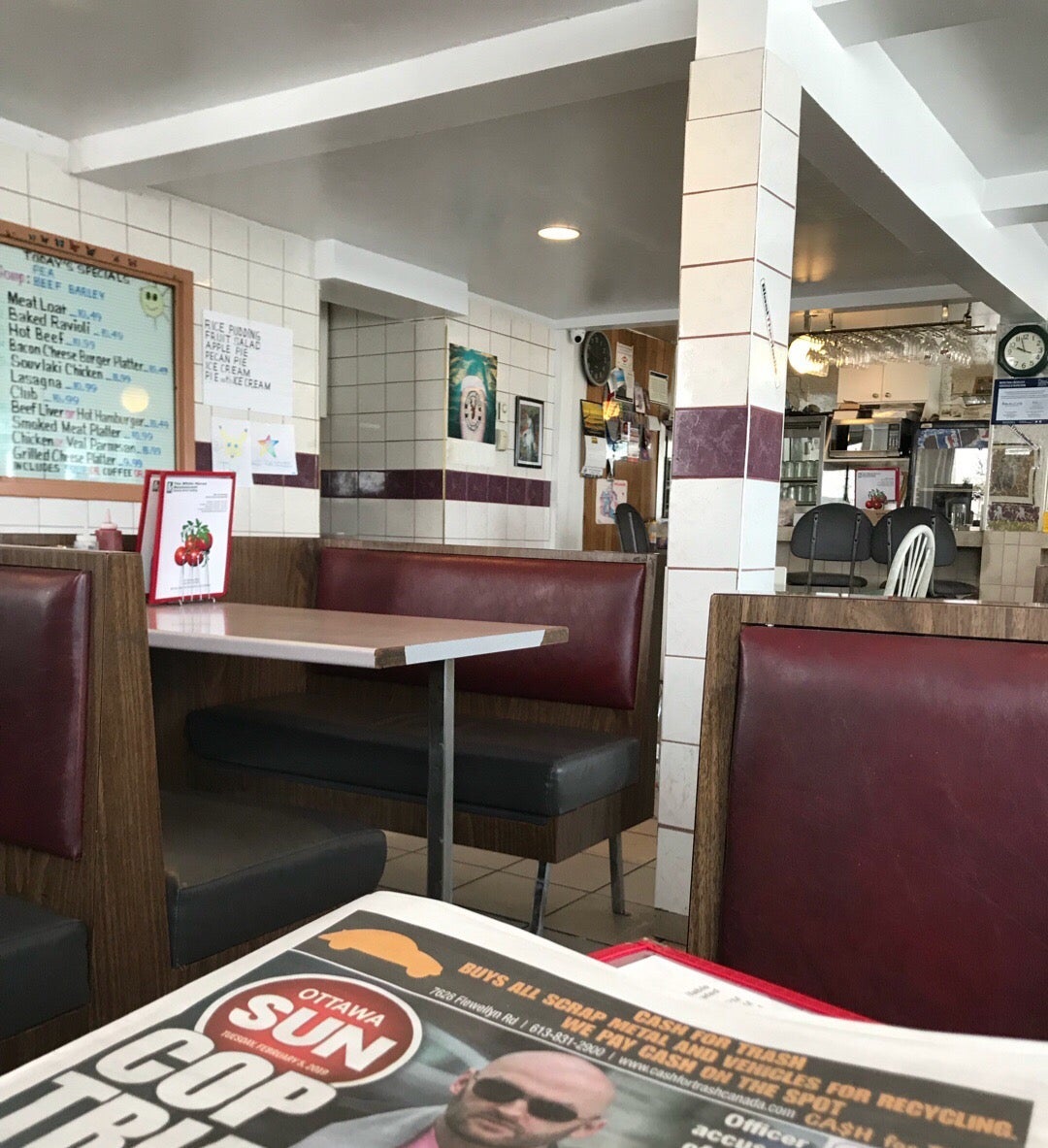 The White Horse has a varied menu from the 1 Egg breakfast with Bacon or Ham or sausages, home fries, coffee or tea, and Toast or pita for only $6.00.  They also feature the 3 Egg Combo which includes Bacon, Ham and Sausage, home fries, coffee or tea, and Toast or pita for only $9.00. Or if you feel like an Omelet try the Western Omelet served with home fries, Toast or pita, and coffee or tea for only $8.50.  This Restaurant offers the best overall value of any I have reviewed.  
My bill came to $7.90 including taxes, this includes a fifty cent up-charge for the Rye toast. Then ad a 20% tip for perfect overall service and my total bill came in at only $9.48.  
Let's Rate The White Horse Restaurant at 294 Tremblay Road:
Service: 10  (Only if Sue is serving (Tuesday to Friday), otherwise the Service rating is a solid 6)
Cleanliness: 9
Atmosphere: 7
Coffee: 9
Food: 9
Price: 10 (always a ten when the bill is under $10 per person)


Overall Score = 9.0 out of 10 with Sue serving.
                           *8.3 out of 10 when Sue is not serving.
I highly recommend the White Horse.  It is not fancy but it is a very special place to go for a home cooked meal.