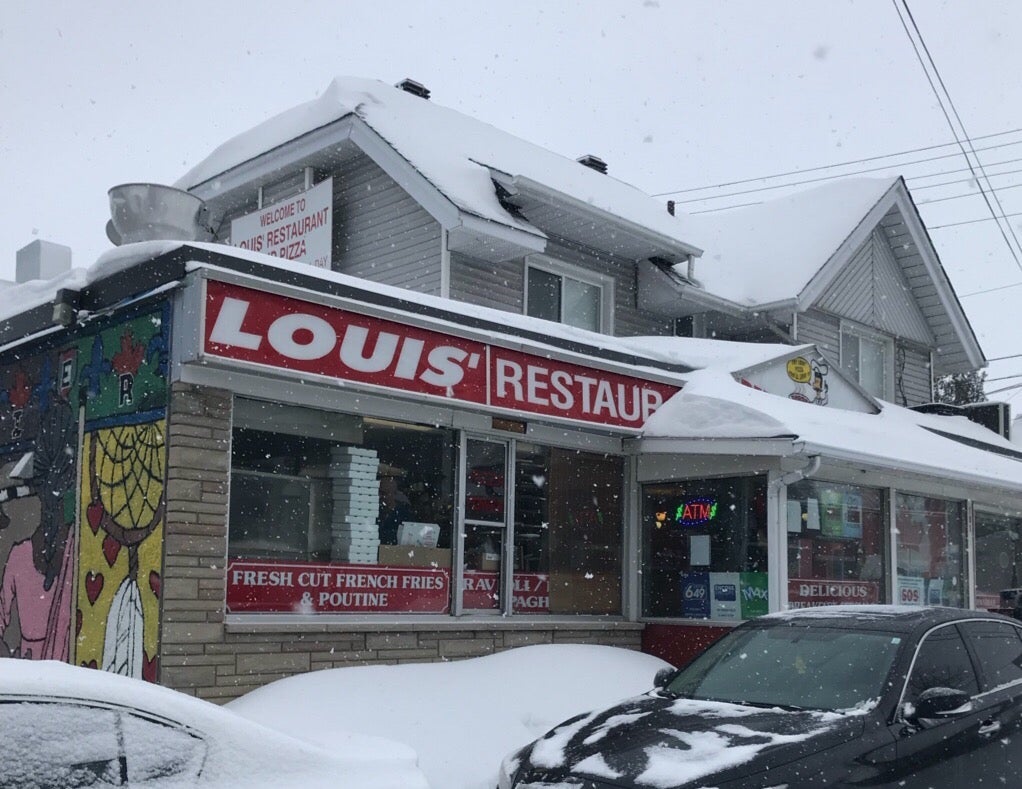 Going out for breakfast is a daily ritual for me. Some days I share the meal with friends. Often I go solo and enjoy some peace before my busy day begins. I decided to review the local breakfast scene in a weekly blog, mixing old favourites with new finds. None of the places are perfect, but each one offers something unique.  To keep an even playing field from week to week, I will always order the same breakfast, two medium poached eggs, sausages well done, potatoes, rye toast and coffee. 
Today my breakfast friends Karl and Anne and I went to 
Louis' Restaurant at 181 McArthur Avenue
 in Vanier for our weekly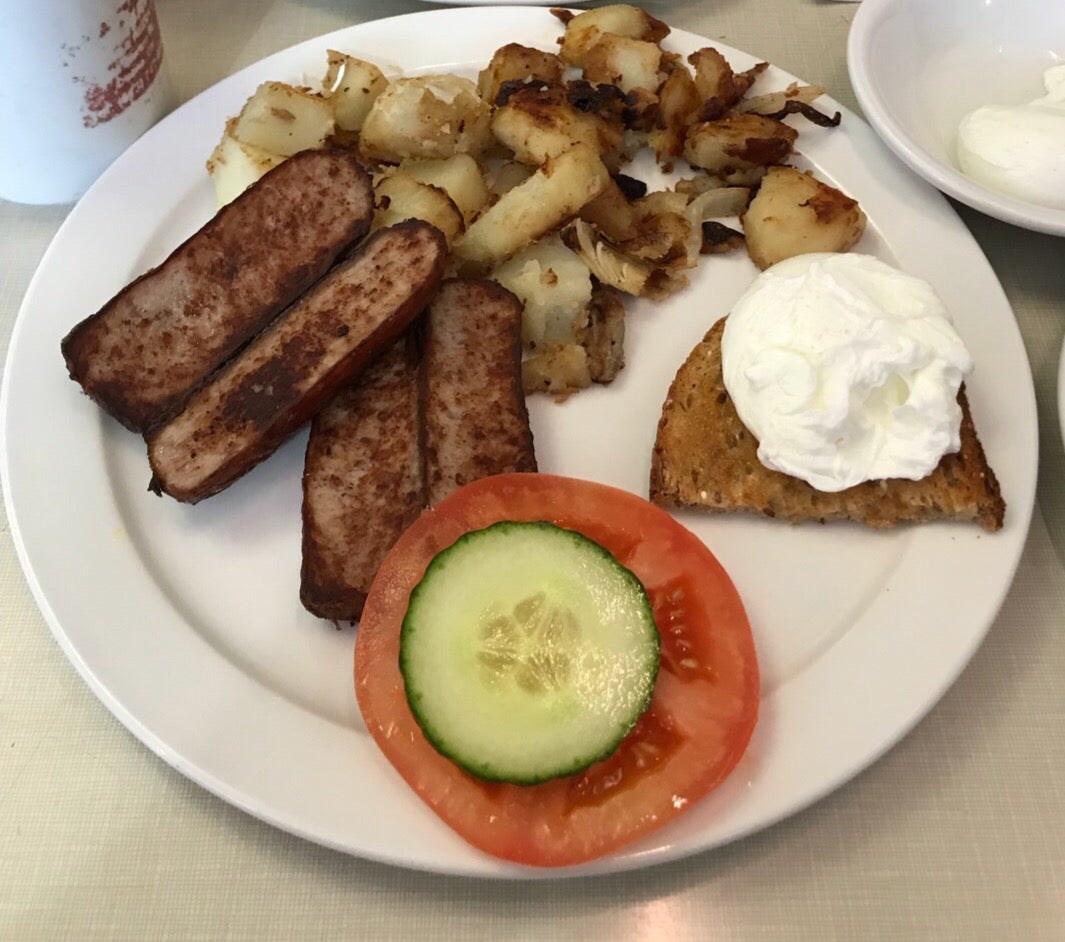 breakfast.  
Although I last ate there 10 years ago, nothing has changed, not even the woman behind the cash register.
 I like the fact that every table in the place is a 
comfortable booth.
I ordered my usual breakfast, Anne ordered the same with her eggs 
over easy 
and Karl had his eggs scrambled. 
The coffee
 was good and 
the refills arrived quickly, along with our meals. 
The sausages reminded me of a 
breakfast 
place in Vancouver that my sister Heather and I used to 
visit.
  Whenever you would order the



sausages the waitress would always say, "These aren't the good kind." That always made me laugh. Why not just get the good kind? Well today
'
s sausages were not the good kind either they had a tough texture and very little taste. The potatoes 
and toast 
were great.
The bill for the three of us including taxes and a $3.00 tip came to only $26.95 or $8.98 each all in.
Now let's rate Louis' Restaurant....
Price: 10 (always a 10 when the price is under $10.00)
Over all Score = 7.3 
out of 10
... I strongly recommend Louis'.
Y
ou will get great value for your money.  However, I do recommend 
ordering b
acon 
instead of sausages
.